Victoria HarbourCats Baseball – WE WILL BE BACK!
Despite the cancellation of the 2020 season due to COVID-19, the Victoria HarbourCats are gearing up for what will be a celebratory season and a return to West Coast League baseball in 2021.  Season tickets, 10-game flex packs and merchandise are now on sale through the HarbourCats offices at 101-1814 Vancouver Street, or by calling 778-265-0327.  Merchandise and 10-game packs may also be purchased on-line through "The Cat Shop" at https://victoria-harbourcats-official.myshopify.com/.  
Help support the best summertime sports entertainment in the City and lock in your 2021 tickets today!  Offices open 10-5 Tuesday to Friday.   
Note: Thanks to all our fans who purchased 2020 game tickets or flex-pack vouchers!  Please keep them in a safe place and we will happily exchange them for tickets or vouchers to any regular-season game in 2021 once the schedule has been released.
For more information, follow the HarbourCats at www.harbourcats.com  or at our Facebook page at https://www.facebook.com/groups/harbourcats
Bike to Work Week Online Bike Skills Program – May-August 2020
Programs for Summer 2020
In collaboration with the Greater Victoria Cycling Coalition, the Bike to Work Society is excited to be launching two new online programs this summer (May to August 2020) for residents across the Greater Victoria region. These two programs are the new Online Bike Skills curriculum, as well as a Neighbourhood Rides Program. Together, we hope these new programs will offer tools for people to get outside and stay active while also respecting physical distancing. 
Online Bike Skills 
The new Online Bike Skills curriculum is our way to translate the Bike Skills in-person cycling courses into online content. The online curriculum consists of three components: Webinar Workshops, and Cycling Resource Library, and a Tip Clip Series. Webinars will cover topics such as basic bike maintenance, proper bike fit, tricky intersections, and family cycling. Tip Clips will offer practical tips such as securely locking your bike, a pre-ride bike safety check-up, and changing a tire or tube. The Cycling Resource Library is a collection of the best videos, articles, and information about cycling – based on the most popular topics from cycling courses. 
Our hope is that we're able to answer common questions, build people's confidence, all while committing to keep cycling education accessible so that folks can keep riding even after COVID-19. All the new online Bike Skills content is free or available as "pay-what-you-can". 
For more information on the resources as well as a schedule for upcoming webinars, please visit: biketoworkvictoria.ca/online-cycling-resources/ 
Contact: Justine, Bike Skills Program Coordinator at justine@biketowork.ca
Bike to Work Week Neighbourhood Rides Program – May-August 2020
The Neighbourhood Rides Program The Neighbourhood Rides program consists of three parts: a Scavenger Hunt, a Discovery Ride, and a Ride-theDistance challenge. The Scavenger Hunt has up to 15 riddles to solve per neighbourhood; the Discovery Ride takes you on a guided ride that reveals the neighbourhood's remarkable, and often, hidden features. Ride-theDistance are 1-4 hour rides curated by expert cyclists to show you the very best of Greater Victoria. Every two weeks, we will be releasing two new Scavenger Hunts, two new Discovery Rides, and one new Ride-theDistance ride for new neighbourhoods. By the end of August, there will be Scavenger Hunts and Discovery Rides for 16 different neighbourhoods across the region.
In addition to the activities, participants can also submit their stories online – to not only share their experiences, but also win gift certificates to local restaurants and bike shops. The GVCC has selected businesses from each featured neighbourhood to help support them during these tough times. Participants have a 2-week window to submit their photos, videos, or stories to win prizes. 
For more information on the Neighbourhood Rides Program, visit: gvcc.bc.ca
Contact: Sara, Program Coordinator for Neighbourhood Rides Program at sara@biketowork.ca
Ronald McDonald House BC and Yukon 2020 Campaigns
50/50 Draw
Ronald McDonald House BC and Yukon (RMH BC) serves families who must travel far from home to seek life-saving medical treatment for a child. The 73-room House provides 2,000 BC and Yukon families each year with accommodation, comfort, access to programs and a community of support during a difficult time.
During this time, RMH BC has cancelled two signature fundraising events and many other community fundraisers have been postponed. Fundraising activities, community support and generous donations ensure that no family is turned away for financial reasons.
Purchasing a 50/50 raffle ticket supports families going through the most difficult time of their lives. 50/50 tickets are 1 for $10; 3 for $20; 5 for $40; 15 for $100. Tickets can be purchased online from July 1 until August 14 at noon. Winner will be drawn on August 14 and will take home half the pot with the other half going to support families at RMH BC.
https://rmhbc.rafflenexus.com/
Putt It Forward
Ronald McDonald House BC & Yukon continues to be a home away from home for Vancouver Island families who must travel for their child's life-saving treatment, in addition to coping with the global pandemic.
22% of our families served come from Vancouver Island. Keeping these families and our extended RMH BC community safe is always our primary concern. Unfortunately, this means that we have made the difficult decision to cancel two of our signature fundraising events, including our 28th Annual Vancouver Island Golf Tournament presented by RLC Park Services, which raises over $100,000 each year in support of the House.
In lieu of these important annual events, our amazing community has already raised $60,000 through Putt It Forward. Join in the campaign by donating or sharing our message through social media!
https://rmhbc.ca/putt-it-forward/
Text to Donate
Ronald McDonald House BC & Yukon continues to be a home away from home for BC  families who must travel for their child's life-saving treatment, in addition to coping with the global pandemic. The 73-room House provides 2,000 families each year with accommodation, comfort, access to programs and a community of support during a difficult time.
During this time, RMH BC has cancelled two signature fundraising events and many other community fundraisers have been postponed. Fundraising activities, community support and generous donations ensure that no family is turned away for financial reasons.
Make a difference by texting HOME to 45678 to make a $10 donation to RMH BC.
SKAMpede – Unstoppable FREE fun on the Goose! July 11-12
Theatre SKAM is excited to launch one of the first live performance festivals of the summer. Now in its 12th year, their annual summer festival SKAMpede is an outdoor live performance event that is suitable for the whole family. A series of short 10-minute shows are presented along the Galloping Goose Trail starting at the Hub at 11 Esquimalt Road. Audiences travel from show to show either on cycling or walking tours. Theatre SKAM's goal is to create an extremely safe 2020 festival while still providing free, fun entertainment to the community of Victoria. This year, all audience members must pre-book tour spots on the Eventbrite page. Book yours now at www.skam.ca/skampede2020!
Buy Local Cowichan
In the wake of the unprecedented economic interruption that the COVID-19 pandemic has created, #cowichanstrong has partnered with Economic Development Cowichan and a coalition of other local business organizations to mount a cross-platform awareness initiative to encourage Cowichan Valley residents to purchase goods from local stores and service providers.
It is widely known and understood that small businesses are the backbone of the Canadian economy. Now, more than ever it is vitally important that we make an effort to keep dollars within our communities so that their effect on financial recovery is multiplied through the recreation of previously lost jobs.
Just as a rising tide floats all boats, a contemplative and compassionate look at the way we spend our money will play an important role in the way we navigate these uncharted waters of our "new normal." https://www.buylocalcowichan.ca/   
Help Fill a Dream Box of Goodness Campaign
Help Fill A Dream will be delivering a Box of Goodness weekly to families across Vancouver Island who have been identified as most at need during the pandemic. They know that families with critically ill children have been left especially vulnerable by the outbreak of Covid-19. Getting out to buy groceries has been challenging for everyone; add to that the additional concern if you have someone in your family who is immuno-compromised, or otherwise in ill health. They are also aware that many families who may have been struggling already have had financial burdens added due to job losses.
 Nutritious food is the foundation for good health. Every family deserves to be able to eat well. With your donation, you can play a part in feeding the extended Help Fill A Dream Family, because food + family = love.
Help Fill A Dream is calling on the community to help. Long time supporters The Hyatt Family Foundation has offered to match donations up to a total of $15,000. Every $25 donation for one food box for a family, will turn into two boxes thanks to the matching donation pledge. https://www.helpfilladream.com/food-box-campaign/
Habitat for Humanity $200K in 100 Days – June 23 to Sept 30
Habitat for Humanity Victoria is inviting the Greater Victoria community to come together to help give eleven local families a hand-up into stable, affordable homeownership.
Recent events have highlighted just how important a safe and stable home can be. The uncertainty we have all experienced this year is the ongoing reality for many families coping with housing instability. Our partner families work hard to provide for their children, but it can be a struggle to maintain safe, stable housing when you have to choose between rent, childcare, paying the bills or buying groceries. 
With your donation, you are giving them a hand-up into an affordable home to call their own, and helping them achieve a stable future that will benefit their children and strengthen our local community for years to come.
​You are the key to a brighter future for these families.
Donate today at www.habitatvictoria.com/youarethekey
The Westcoast Motorcycle Ride to Live – September 13
It's More Than Just A Ride, It's A Chance To Save Lives!
Right now, 1 in every 7 Vancouver Island men is diagnosed with prostate cancer.
The Westcoast Motorcycle Ride to Live raises awareness by staging this event focused on Prostate Cancer early detection and prevention.
We have raised over $650,000 towards education and research right here on Vancouver Island. 
Even though this year's Ride to Live is going to be a virtual event, it is still a true Island event! 
 We ride for our dads, our brothers and our friends.  
Who will you be riding for? Register now: https://www.islandprostatecentre.com/ridetolive
Big Brothers Big Sisters Online Auction
Please join Big Brothers Big Sisters Victoria in celebrating over $55,000 raised in our Move for Mentoring campaign with an online auction! Featuring AMAZING packages and items from local companies and businesses around Victoria BC and Vancouver Island.
Find an assortment of items ranging from relaxing weekend trips, good eats, fun activities, and everything in between!
100% of proceeds raised through this auction will go towards supporting mentoring programs in Victoria and surrounding communities, including Salt Spring Island, Westshore, Sidney, Sooke, and Comox Valley.
Act fast, bidding closes on July 12th at 6pm! Happy shopping! https://www.32auctions.com/BBBSAuction2020
Victoria Symphony Splash Virtual Concert – August 2 @ 7:30 p.m.
This year, we're going digital! Although we can't have Victoria Symphony Splash in person, we can watch the 2018 concert together! Join the Victoria Symphony on August 2 @ 7:30 pm to watch this magnificent event including a new introduction with CTV Vancouver Island's Adam Sawatsky and Splash Young Soloist Danielle Tsao!
https://www.facebook.com/vicsymphony
http://www.victoriasymphony.ca
Sooke Fine Arts Show – July 24 – August 3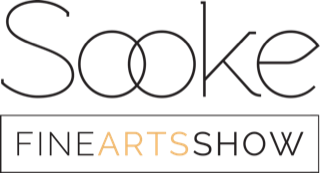 Like every summer, this year's Sooke Fine Arts Show, open now until August 3, offers an exquisitely curated gallery of inspirational art pieces from Vancouver Island and BC's coastal island artists.  But unlike every summer, this year's Sooke Fine Arts Show and its gallery of art works is online!
The Sooke Fine Arts (SFAS) team has created a virtual art experience for an expanded online audience that showcases over 375+ juried works of painting, sculpture, fibre arts, glass and ceramics, jewellery, and photography in a virtual format.
Alongside the artworks are fascinating  Artist Talks and Demonstrations, a fun, interactive page with games and activities for kids, music, and an auction. You can still vote for your favourite piece and while you're on the site, leave us a note in our guestbook. Following the close of the show, the artworks will be for sale until September 30.